Our second Just Metal article is about Movie Characters which fit right into the Metal culture.
1- Travis Bickle (Taxi Driver)
Robert De Niro starred in many classic movies in his early career, but Travis Bickle was his darkest and most iconic character ever. After Travis got an honorable discharge from the US Marines, he lived in New York and suffered from insomnia, depression and an extreme disgust from the "filth" of the city; the pimps, addicts and thieves whom he saw while working as a taxi driver late at night. He couldn't take it anymore, so he then transforms into this extreme vigilante, working out and preparing himself to cleanse the streets. Considered as one of the best performances in cinema history, Travis Bickle is Just Metal (and it's safe to say that he rocked the Mohawk too!).
2- Benjamin Barker – Sweeney Todd: The Demon Barber of Fleet Street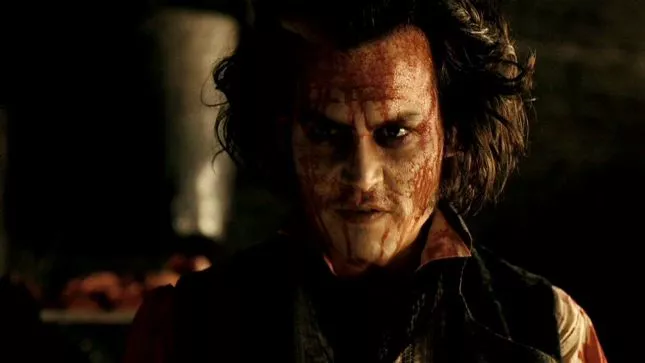 Madness, vengeance, blood, medieval London, demon barber, human meat pies, tragedy and ultimately love. Benjamin Barker is Metal, disagree and become a delicious meat pie from the menu.
3- Lisbeth Salander (The Girl With the Dragon Tattoo)
I reviewed The Girl With the Dragon Tattoo OST a while back, and for a good reason, because this female character is inspirational to all Metalheads and / or extreme people in general. The Millennium Series needed a hero to shed light on women's issues in Sweden, and what better character to have than a girl with a painful past and an extreme persona, armed with a great sense of justice and advanced tech knowledge. A must see for any Metalhead!
4- Frank Castle (The Punisher)
Apparently vigilantes in general have a dark side which drives them to fight evil, whether it's the System or the men running it. Unleashing a one-man war on crime after his family was killed by the mob, military expert Frank Castle transformed into The Punisher, wearing the now iconic skull imprinted shirt with combat trousers, black combat boots and a black trench coat. He's on a endless mission to fight injustice, and with his tough attitude and dark personality, he's 100% Just Metal.
Metal music goes hand in hand with fighting the System, exposing injustice and corruption, and rebellion. The movie adaptation for V For Vendetta was highly influential for all "justice-seekers" in the world, using the memory of the Gunpowder Plot to remind people to always fight for freedom. In the movie, V is many things, a villain, victim, vengeful soul and vigilante, and he's undeniably Just Metal.
6- Bane (The Dark Knight Rises)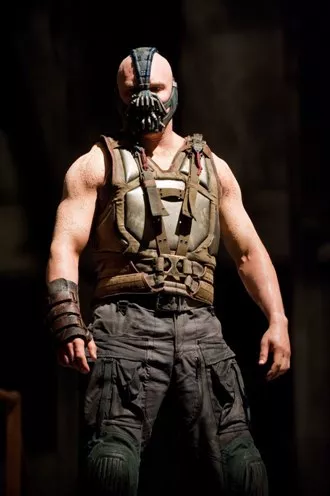 Yes, even villains can be Metal – The Dark Knight Rises was one heck of a movie; very realistic, shocking and tense, largely due to the Bane effect. This monstrous character destroyed our beloved Dark Knight both physically and mentally. He's an evil character, tough and unmerciful, he's the kind of badass you wouldn't wanna mess with.
Wolverine is literally Made of Metal – specifically a fictitious indestructible Metal called Adamantium in the Metal Comics Universe. Do you even need to know more at this stage?
This list cannot be complete without vampire extraordinaire Selene. She's tough, fights tyranny regardless if it's by her own kind (she killed Viktor the vampire elder!) and is an overall accurate representation of the Gothic culture, which has a huge Metal following worldwide.
If you have any suggestions for Just Metal articles, drop a comment on this article or share your thoughts with us on Facebook.