Khavar is a Death/Black/Experimental metal band from Lebanon that was formed in 2018 by Garo Gdanian. We reached out to the band to discuss their current status and upcoming plans amidst the ongoing economic crisis in Lebanon.
Lineup
Garo Gdanian – Guitars, composer
Youssef Helayel – Guitars
Kamal El Khoueiry – Vocals
Derek Roddy/Bachir Ramadan – Drums
Marco Ghorayeb – Bass
Tell us a bit about KHAVAR – as a self-described Experimental band, what distinguishes this project from other Extreme Metal bands?
Khavar is a band that follows no rules. We just play what we feel like playing and do not limit ourselves to a specific genre. We do death/black metal and whatever else we feel like doing. I think this is what distinguishes this band from other extreme metal bands.
How are you managing the band's creative output, given the current economic situation in Lebanon, as well as the COVID19 lockdown?
This situation is actually fueling the creativity, because we want to release our frustration and rage with the situation through our music.
You are featuring Derek Roddy as a drummer, how did that collaboration begin and what's Roddy's main input in the songs (sessionist or co-composer?)
Back in 2017, we met through a drum clinic and instantly became friends. Derek encouraged me back them to start a new project with him, although we live in two separate countries. This is Derek's band as much as it is any other member's band. He is pretty much involved in everything.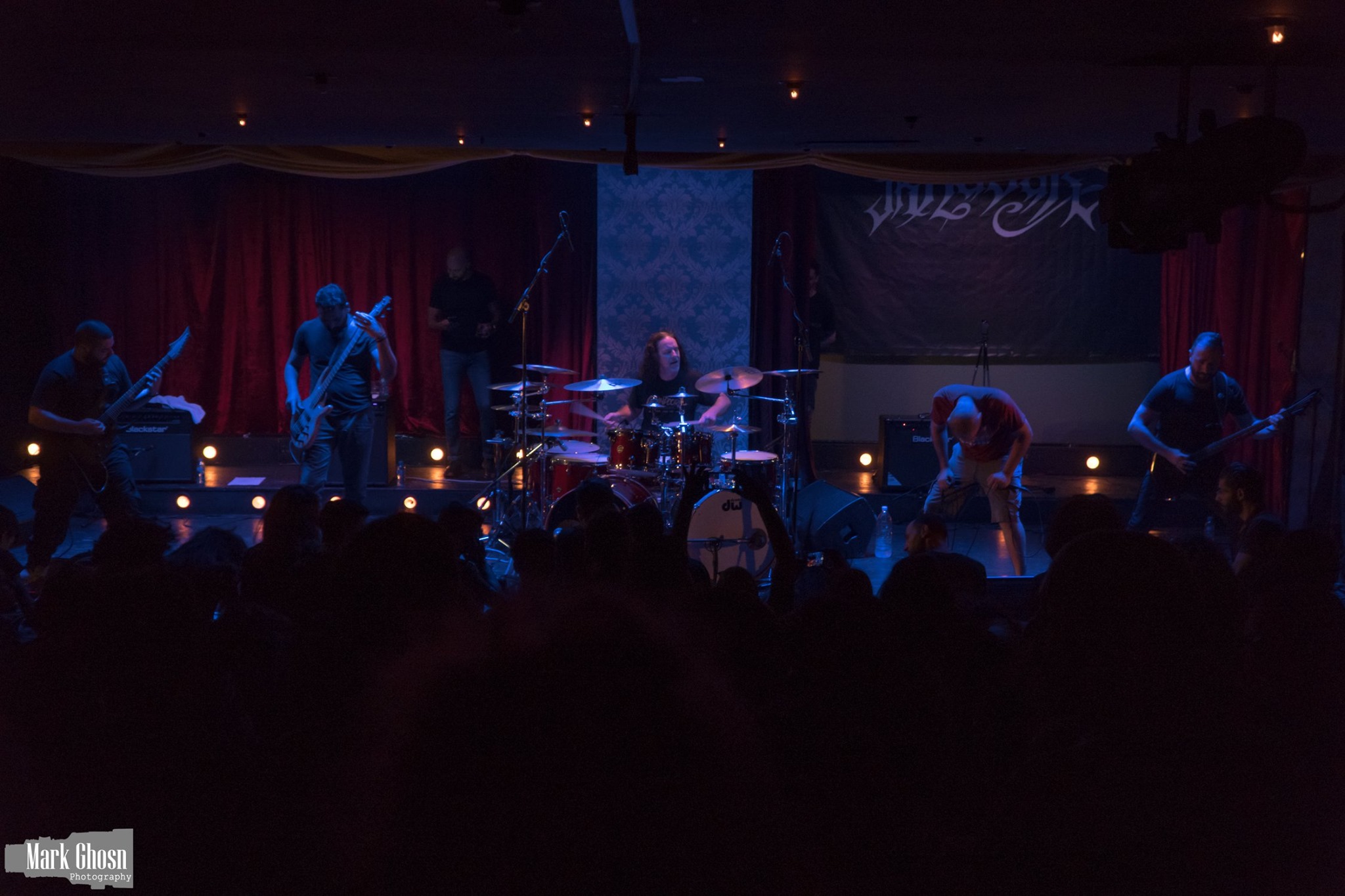 Several members of the band have solid experience from previous Lebanese Metal bands – what's different this time with KHAVAR? Some might argue that the Lebanese Metal scene is "weaker" nowadays, and therefore harder for bands in general to be noticed.
Yes every member was involved in local successful metal bands before. This made Khavar such a mature band because each member comes from deep rooted experience. I do not agree with the statement that says that the metal scene is weaker nowadays. It is simply different. Times have changed. Last year we organized a concert on a Tuesday night and still had 200 people attending. If people do not keep pushing to keep the local scene alive, and keep complaining instead, it will vanish.
You are putting out many Youtube videos recently, do you have plans for a debut album?
Our album is almost ready. Stay tuned!
Many Metal fans worldwide are unaware of Lebanese Metal bands – do you believe that local bands can make noise in the international Metal scene?
Our aim is to enjoy music and play live whenever there is an opportunity. Since these days most bands are internet bands, hopefully yes local deserving Lebanese bands can finally get the international attention they should be getting.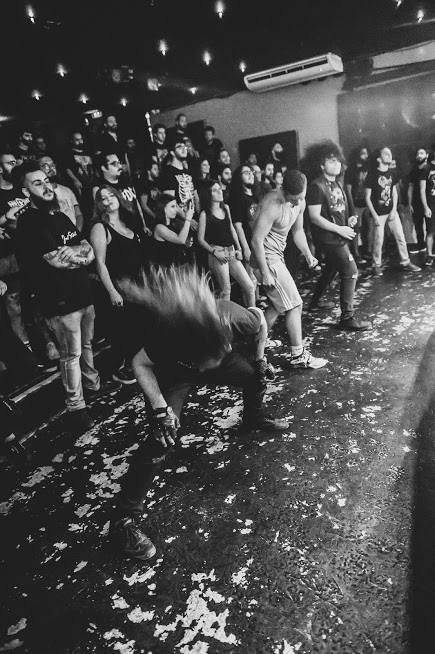 Are you planning on pushing more and more online content given the difficult conditions with regards to performing and even touring in nearby countries today?
On our part, we will keep releasing content and pushing it online more and more because we believe our hard work deserves that exposure. However, touring and playing live in other countries is sadly not within our control. At the moment, all we can hope for is better days and no more pandemics to deal with 😉.