Summer Fusion is a unique Rock & Metal beach concert experience in Lebanon combining several genres of music with over 10 bands, organized by RockRing. If you are new to the local scene, check out our review of Summer Fusion 2010 here!
ALOT has happened since 5 years, the once Metal scene has morphed into a Music scene, faces and bands have changed, international local festivals like Byblos International Festival have delighted Rock/Metal fans by brining bands like Scorpions, Slash, Nightwish, Epica and Red Hot Chili Peppers among others. Other festivals like Jim Beam Rocks have also acknowledged the popularity of Rock / Metal acts for Lebanese music fans and are supporting the scene with a radio Rock show.
I sat down with the RockRing's Roy Naufal to discuss this 'new scene' as well as the event, here's the interview:
1- First let me welcome you back to the local scene Roy, RockRing has been away for a while now. Would you please introduce RockRing to the new young Metal fans in the scene today who were not around 4-5 years ago.
Thanks and it's great to be back! The reason we stopped was basically boring jobs taking over, specially starting off my own company!
We RockRing started simply because there was a lack of support for local bands, all events revolved around some of the bigger commercial festivals who put in 1-2 local bands at most and you need some connections to get there…there's a lot of other bands and they have no place to play ! This was the driving force of RockRing, specially that I myself came from a band and know this very well … we started off doing events in 2003 before officially becoming RockRing in 2006. Today, we see this issue still exists and we decided we should do something about it , so we're back!
In brief, RockRing has organized over 15 big concerts (~1000 attendance), has brought all-star band HAIL! (Megadeth, Sepultura, Judas Priest, Slayer, Yngwie, Overkill) to Lebanon twice,
has organized Global Battle of the Bands Lebanon twice and are the official license holders for Lebanon. We have also done countless of smaller events (100-300 people).
Our main goal is to help local bands reach out to their audience and give them something to strive for, and an equal opportunity for all. We also aim to deliver the highest quality events, and we have already established new standards in the local scene in terms of event quality since we started.
Summer Fusion – Roy Naufal
We started out Rockring Club some years ago which was aimed to creating a community of musicians and music lovers giving them the chance to meet and make new connections & friends through different forms of activities; the aim of the club is also to build a healthy friendly environment between musicians and bands based on mutual support and respect.
We will be starting up the club again very soon!
2- What made RockRing come back as an event organizer in the scene today? Do you see this move as a big challenge, considering all the major Summer music festivals that are growing in number and popularity in recent years?
I have been going to many events recently and connecting with many new bands, and I kept hearing the same thing: "we can't get into a big concert" or "we can't find musicians".
Right now, bands only can play small events for their friends or the big festivals that you can only reach with connections or certain level of support…but bands working hard on themselves cannot play in a decent big concert, or even be motivated for one; they need something to aim for! Also, these concerts and regular activity acts as a meeting ground for all musicians and music lovers giving better opportunity for higher quality bands and more supportive movement (specially with restarting Rockring Club).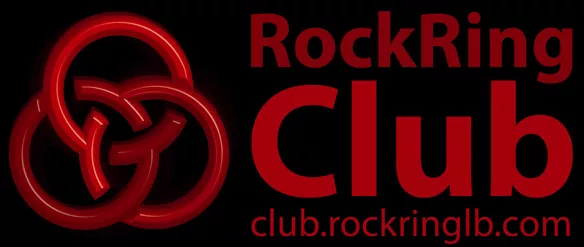 RockRing Club
This issue really motivated me to restart things as I have lived it with my band (Blood Ink) when we first started, and as long as we can do something to improve the music scene, we will try, so here we are again..doing what we did 10 years ago…turned a dead music scene into a really vibrant one. What helped me more is the fact that my other company settled to allow me give more time to dedicate back to RockRing; so now we will mainly rely on the support of everyone to make this happen as it's no easy business…we hope for strong mutual support!
3- Let's start with the upcoming Summer Fusion 2015, what's the general event concept? A day or two by the pool with chill Rock music by day and Metal by night?
Summer Fusion is about fusion. It's a full day beach concert with a variety of styles playing throughout the day. It starts with chill music & accoustic warm up sets, followed by some alternative & rock bands all the way through sunset, after which some heavier metal bands would play.
Summer Fusion Pool
The also has some of the highest stage production so it really is a full blown concert that will take you to another dimension. It is really a unique atmosphere as a full day allows alot of people to make great connections & friends of similar taste & interest, while there's great music and bands playing, all while having a drink & chilling by the pool.
4- What bands is the festival going to feature this year? How can bands apply to participate in the festival?
We will be announcing the lineup in the coming days on summer-fusion.com and our Facebook page facebook.com/rockringlebanon.
The event will have over 10 bands of all genres playing all day long.
For bands to apply, there is a form on www.summer-fusion.com , it is also for our future events. The form will also be added on RockRing's main site once Summer Fusion is over.
The Hourglass – Summer Fusion 2010
Our next event will probably be Global Battle of the Bands (the world's biggest band competition), so all bands should start applying from now so we can reach out to them once GBOB gets started.
5- Will there be any special food/drinks partners at the event? Any age limits or restrictions to know about (pets allowed, no video cameras, etc)?
The event is open to all ages just like any other beach. Pets are not allowed though, but there's no problem with cameras. There will be drinks & food available at the venue … we still have not finalized the details with our sponsors, but all sorts of drinks will be available (alcohol only for 18+), and food usually revolves around things like burgers, frankfurters, wings, and stuff like that.
6- Where can people follow up on the latest info regarding the event?
On our facebook page facebook.com/rockringlebanon and the official event site which will soon be updated to feature all the bands and their individual profiles: summer-fusion.com
—————————–
Make sure to spot us at Summer Fusion 2015, we will be selling local merchandise!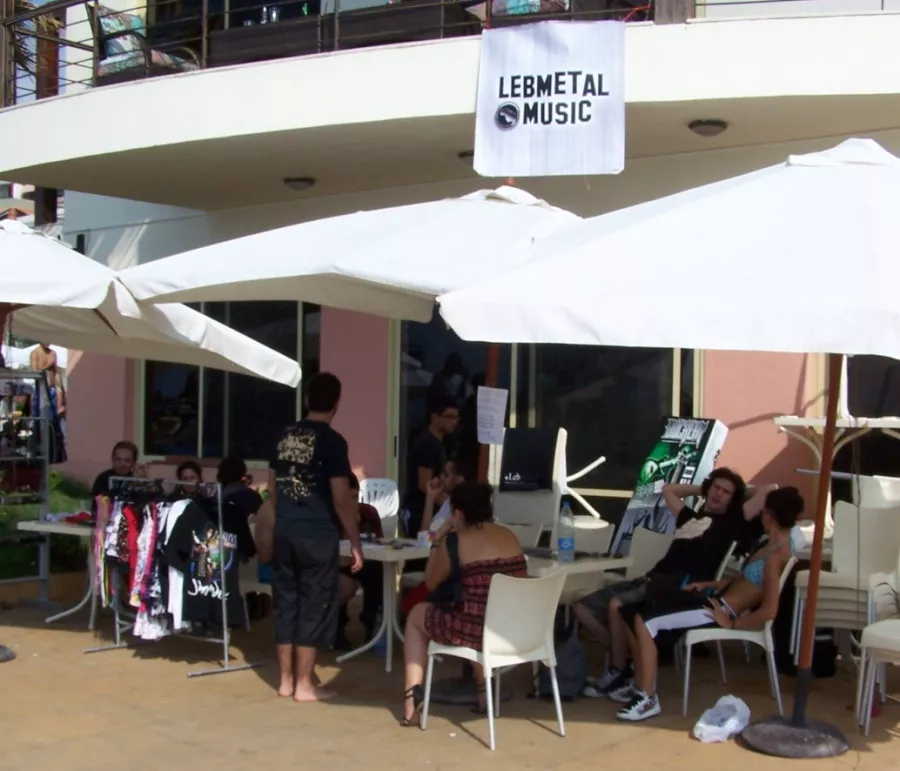 Summer Fusion – LebMetal