It's Christmas season, you're a
50-year old parent

trying to buy your

20-year old Metalhead

son/daughter

a gift which will make YOU look cool

– well at least once a year –

but what do young Metalheads want nowadays?
Here are some ideas you should consider when buying a gift for Metalheads this Christmas:
Most Metalheads are gamers

, and XBox One is the latest toy in the market. Buy that and enjoy the winter season with your family at home! www.xbox.com
Buy them tickets

to see Iced Earth (January 29th 2014) and/or Manowar (May 24th 2014) Live in Turkey (check here and here)!
If they play an instrument, ask them what equipment they might buy if they could afford it.
Buy it for them and they will love you forever

– or until they want better equipment.

If they don't play any instrument, time to get them one

.
Metalheads appreciate quality sound

, they love the energy boost and technicality in the music, and what a better way to put a smile on their faces than to buy them brand new Bose speakers

and amaze them with great sound quality.
Ask their friends if they heard them talk about a new killer CD, kickass live concert DVD or a sick Band shirt which they liked –
it would be great if they saw you wearing a Band shirt too

.
Well not all parents have time to go out and buy gifts, and it so happens that Metalheads need money like any other people folks –
keeping up with events, merchandise and beer costs money

– which Metalheads tend to be short of.

Loosen up your pocket and sprinkle the green

.
This is one gift they won't forget anytime soon! Getting a six pack is one thing, but a beer barrel –
you will be hailed within the Metal community as Parents of the Year

.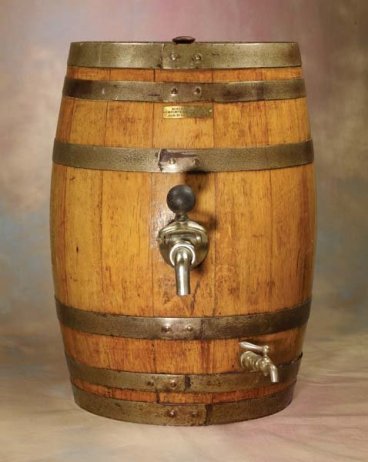 The heavier the better

– do you seriously want them to walk out from a moshpi feet-naked? Buy these for any Metalhead and they will thank you after they come back from Wacken.
9- Autographed personal photo / video
They open their gift thinking their aunt is wishing them Merry Christmas, and BOOM –
an autographed picture of Ozzy Osbourne

with a USB attached to it. They plugged that in their computers and there's Ozzy in a video wishing them to Rock on (

N.B: this wish might be hard to pull off

).
Arguably the most difficult wish in this last,
get a hold of Epica's Simone Simons

and bring her over to surprise your lucky offspring with a heavenly Christmas carol.

They will melt in place – you might too, Dad

.
————————————————————-
So go on, make magic.
… and Merry Christmas.