Desert Beneath The Pavement is a Post Metal / Sludge band from Germany who recently released its debut album Transit in 2012. The album runs at 45 minutes with an 8 minute average song length, something that Post Metal fans can relate to as the music is most notable for its multiple buildups and non-standard Metal song structure.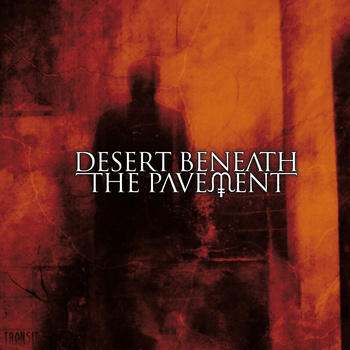 Their songwriting is solid when it comes to getting the right balance between aggressive / heavy moods and serene / atmospheric passages, with buildups linking these two opposite sides of the spectrum. This approach is influenced by Post Metal icons Cult Of Luna and Neurosis, with similar sounding artists being Russian Circles and Red Sparowes.
While Post Metal is most successful in USA, European bands like Desert Beneath The Pavement prove that they are professional and ready to break out on the international scene. Maybe "Transit" is not a masterpiece of an album, but it shows big potential from this German band.
Interview with Johannes from Desert Beneath The Pavement
Tell us a bit about the band's history.
We started with DBTP in 2010. Yet all of us were playing in other bands before so it didn't take long until we had a set of songs and started with some gigs. End of last year we released our first album TRANSIT and have already started on writing new songs while we play the songs of TRANSIT live.
What are your main influences?
That's a common but difficult question and I guess you would get 5 answers when asking all band members. So if you ask me what kind of bands have a comparable sound than I would mention Fall of Efrafa, Neurosis, and Cult of Luna, because all of these are very atmospheric and dark. However, the manegerie of sounds inspiring a band is usually much more diverse ranging in our case from minimal music to doom metal.
Given the relatively long song length, how do you usually approach the songwriting process?
Usually we start up with a guitar part that I suggest to the other band members. In case they dig it (and that unfortunately happens seldom) we jam with it, try around and finally begin to mix it with other parts until we have an idea how to start with and how to go on. Having a rough song structure with lyrics is commonly only the beginning because after weeks we find flaws or get bored by certain parts, so we start again with erasing half of the song and finding new ways to express what we feel is the core of a given song. For TRANSIT we actually changed a lot in the songs and it took us almost 1 year of rearrangement until we were satisfied with the music.
Your debut album "TRANSIT" is resolved around somber themes like McCarthy's "The Road" and Thomas Pynchon's postmodern world. This definitely comes across in the music itself.
Great! Thus we achieved what we tried to achieve. I think you always have certain pictures and moods in mind before composing music, which does not mean that others will have the same ideas and feelings about your music.
Have you played any shows to support the album's release?
Laura, our drummer, had been injured for the first months of 2012 so we were not able to play live for almost 1 year. In April we will begin touring again and I'm looking very much forward to that.
Do you think that your style is more appreciated in the US than in Europe, given the success of American Post Metal bands like Russian Circles, Neurosis, Cult Of Luna, Red Sparrowes? Do you feel like you have to move to the US to get more recognition?
So far we got almost no attention from the US like most European underground bands. Surprisingly a lot of feedback and listeners came from north eastern countries like Russia or Ukraine. I can only fantasize that maybe our music resembles the countryside of eastern lands and thus attracts people from there because we never played live in these countries.
You collaborated with Max Feibel on the song Shambala. How did that go?
That went pretty easy. Max and I worked in the same psychiatry and
talked about it during a shared night shift. I sent him the instrumental version of Shambala and wrote some lyrical fragments and
he finally tried around and recorded some suggestions. After everyone in the band was enthusiastic about the collaboration we put it on the album as bonus track.
What's next for Desert Beneath The Pavement? Perhaps touring or maybe preparing a new album?
Sure, both. We also would like to make a split LP with another band and record a video. We would need people to work together with us – I think that would be fruitful and stimulating.