It seems like 2020 and 2021 have given artists the isolation and the time they need to make their best music, or finally release their first music. Derev's first released track "Futile" was a pleasant surprise: it's melodic and creative, and it has a fantastic video with a perfectly chosen voice. That one track led me to an interview with the band, and I get to know both them and their planned EP release "Leap of Faith".
Few days after our talk (Check This Out #2), their second track "Delayed" was released on Youtube. As I was expecting something very similar to the first track, I was initially disappointed, which I totally regret now as I have listened to the EP as a whole. Every track on it has the right amount of musical styles and shifts in correspondence to the lyrics. A few listens later, I now find myself waiting for "Futile" to end because "Delayed" is already playing in my head.
The aforementioned tracks are already online and so you might already know what I am talking about… but the unreleased stuff, oh that stuff! I avoid swearing in my reviews, but f!@# those Armenosyriocanadians for making a perfect EP that I will be revisiting for years to come for more listens without a doubt!
The EP opens with a short track titled "Tunnel Vision", which is meant to introduce you to the sounds, moods and guitar tones to come. For me the track now says: "Are you ready for an adventure?"
Very quickly the next track "Turab" opens with heavy riffs and then juggles the toms with a different vocal tone moving alone. There is anger in that one, and sadness at the same time. There is a chorus that you have to sing along to. It fits perfectly to what's happening in the world today, especially in the Middle East. Many Prog bands fail to make lyrics that match the quality of the music (Haken, Dream Theater…), but the guys from Derev can write proper Metal poetry.
Another martyr grants his soul
From hero to ashes
Precious sons from their mothers torn
Defending what was called home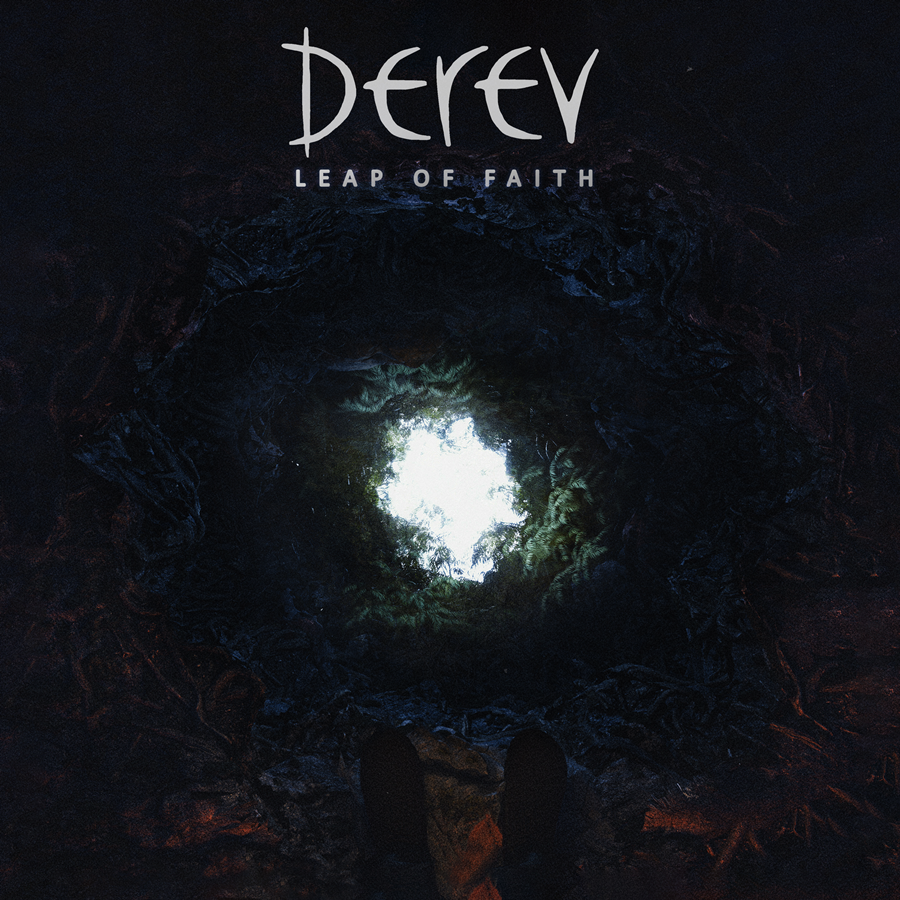 "Turab" starts as the heaviest, then "Futile" dials it down a bit, "Delayed" calms it down even further with the beautiful guitar solos, and track number 5 "Slipping Down Again" is for me the ballad of the EP. Though not as "ballady" as it could be, it still has complexity in its sounds and vocals. It's quite sad, describing the instances before someone gives up. Adel on vocals does an amazing job, Armando runs his guitar chords with jazzy tones, Liam gets the grooves going with beautiful bass lines, and Michel get the chance to play simpler yet thoughtful drum lines. This tracks to me sounds like a 90's classic.
"Ghost of Guilt" closes the EP with the most diversity a Prog band can show on one track without making it a mush of things, with its well-connected passages / style transitions, moods and tempos. A great Prog Rock track, well arranged, nicely recorded. It is strangely a psychedelic dance track at the beginning, it kept me moving and took me to places. Somewhere there is a Hendrix guitar tone and melody in it. The tracks shifts gears midway, still running on clean tone guitars but sounding funkier, with beautiful bass and drums interpla and highly creative guitar layers, until it gets heavy from there and Headbanging become sunavoidable.
This EP is without a doubt the best release I have heard in 2021 so far. I would give it a 9/10 and recommended it to any fan of (New) Opeth, Haken, Beardfish, Soen.
Links