Décade(nt) is a collector reissue by French Gothic / Doom Metal Experimental band Wormfood which will be out this September 24th through Apathia Records. Here's the release trailer:
A promo version of this release was sent to me via the label's president Jehan Fillat, and I was quite pleased with how this independent label is supporting their bands. Check out the label's website at http://apathiarecords.com.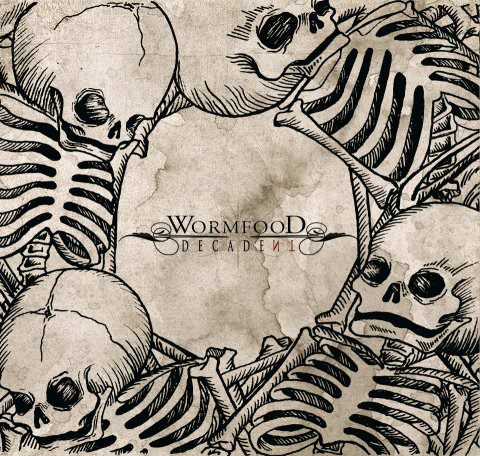 The reissue features a remastered version of the band's self-released 2003 album "Eponym", along with 6 live songs from Blast Fest 2005 and 2 covers, "Femme Chrétienne" (Christian Woman – Type O Negative) and "La Décadanse" (Serge Gainsbourg).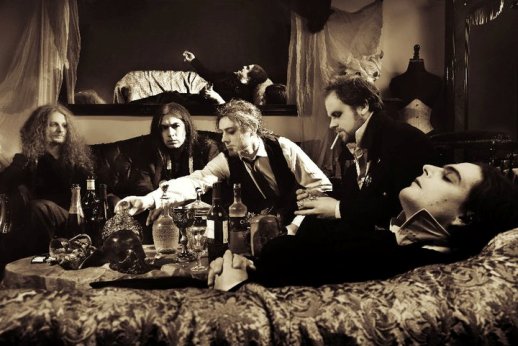 The band's style is a mix of several genres like Gothic, Extreme and Avant Garde Metal, while also having theatrical influences with creepy dark ambient moods and horror themes.
"Eponym" songs like "Carpathian Carousel", "Grandpa's Remission" and "Acouphene" expose the band's theatrical influences and act like transitional songs (or mood setters). Indeed the album's best moments are when the avant-garde kicks in instead of the more common Gothic Doom chord progressions and lengthy distorted riffs, and while the overall mood of the album reminds me of Edge Of Sanity and Lake Of Tears "Greater Art", there are moments where Wormfood set a distinct path of their own. Songs like "Human Circus" and "Abortion Exit" have great parts that will eventually shape the sound of the band's 2011 album "Posthume".
What about those live tracks? 25 minutes of live material that can be summarized by the final song "Vieux Pédophile", a tour-de-force of styles ranging from Black, Death, Gothic, Doom with creepy children's music sections sprinkled throughout the song.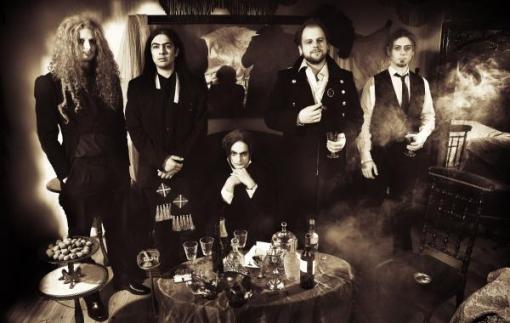 Finally the 2 covers on this reissue are just killer. Type O Negative's "Christian Woman" cover couldn't turn out any better; the orchestrations, percussion, choirs and general mood are better than the original song (personal opinion)! It also helps that Pin Up Went Down / Penumbra's vocalist Asphodel is featured here as well. The 2nd cover song "La Décadanse" is originally written by famous French Pop artist Serge Gainsbourg, and Wormfood pay tribute to their French heritage by keeping the chillout mood of this song while giving it a slight dark touch of their own.
After getting positive recognition with last year's album "Posthume", this reissue will keep the good momentum going for this band as they get more exposure in Europe and elsewhere. The remastered "Eponym" album shows more potential from the material they originally self-released in 2003, the Blast Fest 2005 songs give a good idea about the theatrical aspect of their performances, and the covers are a must-hear for any Gothic music fan. Overall, this reissue is definitely recommended for fans, collectors and first-time listeners who're just getting to know the band.