July 31. Excitement, fear, relief – the last decision had to be made: boots, or no boots? Ah, what the heck, boots it is. And wouldn't you be glad to find out, they didn't really help.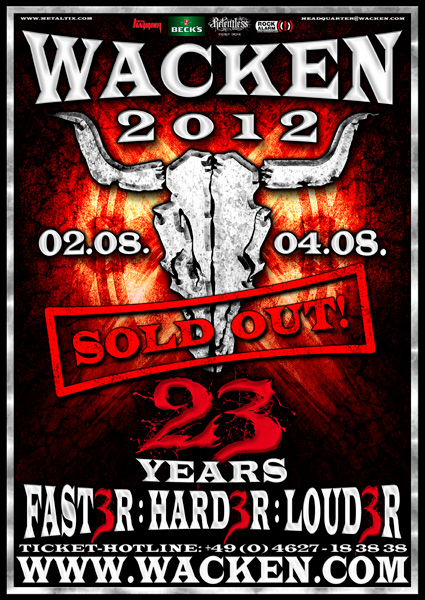 A 6 hour flight from Beirut to Hamburg left me and my friends, Ziad and Maroun, exhausted with a stop in Paris in between. But seeing a familiar face outside Hamburg airport reestablished our excitement as he drove us to the bus station to take the 2 hour drive to WAAAAAAAAAAAAAAAACKEEEEEEEEEEEEENNNNNNNNN!!!!!!!!!!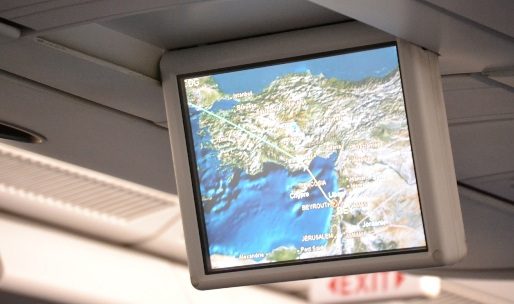 We arrived to the holy metal land around 1:30 on the 1st of August – the opening day of the Wacken Open Air festival. Stepping out of the bus, I felt the excitement run down my back and I could see it in everyone else's face, too! It was swamped with all kinds of people from all over the world, all struggling with their bags but nevertheless very happy! I'll have to say Ziad warned me that there would be many more people the next day because the 2nd of August would be the first day. But what's a festival without millions and millions of awesome people?!

We met our great friend Selim who had came from Switzerland and was waiting for us, and as a greeting, he horrified us with bad news: VIP check-in was 30 minutes away…walking. After 10 minutes of nonsensical arguments we all decided that it would be best to take a taxi. As you might or might not know, Ziad and I have our own local band called ZiX. We got to the VIP check-in, checked in, and then finally we got to meet our guitarist, Juan Carrizo, who had come all the way from Argentina with his friend Diego! Yes, you got it right, Wacken was our meeting destination and I don't think it would have been better in any other place! After warm greetings and hugs we headed to our area only to discover that, yes, there was more walking!!! But hey, I guess if you pronounce Wacken with a "W" then it kinda sums it all up, eh?

After a good rest, we went about exploring! The first day included activities such as Highland games and Viking weaponry and battle, which were super cool! There was also movie night covering some great Wacken concerts from the past like DIO live at Wacken 2004 or Type O Negative at Wacken 2007. There were many more activities that we sadly did not get a chance to try out, but we hope that next year we could go back and do everything!
It was Thursday 2nd, we woke up to the sun beaming in our eyes, surprised at how hot it was compared to the cold and rainy night that passed. "Today is a good day for METAL" we thought, and we were ready for some bands! We watched Saxon, Sepultura, Volbeat, Circle II Circle, and U.D.O.
P.S. I'm sorry for the crappy quality of some of the photos, but since the weather was really bad, I was not able to keep my camera on me all the time, so some photos are taken with friend's cameras. That would also result in some bands not being captured, so sad.

Sepultura and Les Tambours du Bronx (9/10): Well what can I say? It's true that they did not have Max with them, but it was a total Brazilian blast – they had around 20 drummers drumming on metal cans which sounded absolutely amazing with their hard thrashy sound and looked amazing too as they had such great body movements! They had and gave incredible energy, the crowd was bursting with excitement, people crowd surfing all over the place, and then came the glorious circle pit! I didn't dare join in, but it looked so tempting! They were loud, they were hard, and they sure as hell were fast!  They fit perfectly well with Wackens slogan "Faster, Harder, Louder" and I would love to watch more of them one day!


BLEW ME FROM MY MUDDY BOOTS! They were fantastic right from the start of Heavy Metal Thunder, to Glockler's drum solo, to Princess of the Night! Saxon are one of the most legendary bands, in my opinion, and have so many amazing material that I think a  90 minute set was too short – they even ran out of time but played one more song which I thought was pretty cool!  It's not everyday that you find a band that has been performing for years and still have the same energy and love for what they do. They really looked like they were having so much fun up there, directing all that energy to us! They announced that when they retired they would play their last show at Wacken and I thought "I HAVE TO BE THERE" and I think everyone who supports classical Heavy Metal should be there and must not let that pass by because Saxon is one of the bands that everyone must see before they stop!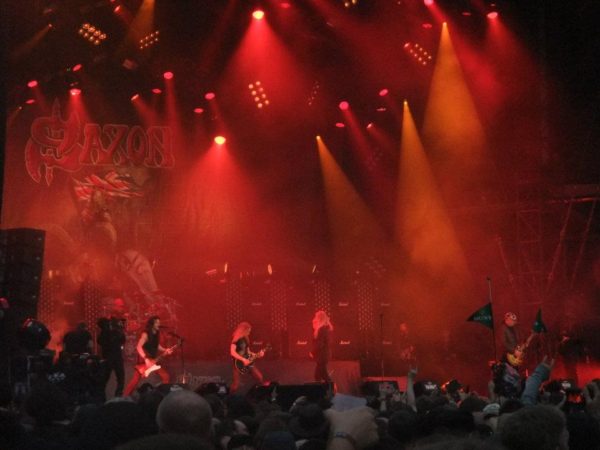 I was never really a fan Volbeat and wasn't planning on watching them but we were passing and saw them playing and we thought well what the hell! I think they were pretty cool. I am not familiar with their songs but I did like what I heard considering they don't really suit my style. But that's what makes a band considerably good, to make other people enjoy a genre that they wouldn't usually listen to. The best part was that  Mercyful Fate's guitarist, Michael Denner was playing with them! I love him!

We headed back to watch Circle to Circle after some nice showers! In the spirit of keeping Savatage alive, Circle II Circle came to Wacken to perform Savatage's "The Wake of Magellan" album! I was sort of disappointed because I really wanted to sing along to some CIIC tracks but it was a good show nevertheless, a bit boring but it was nice to watch a "Savatage concert" at last!

As we were walking around aimlessly, we got to the main arena unintentionally and saw that U.D.O were playing and I'm glad we didn't miss it because it was awesome! I always listen to U.D.O or Accept whenever I want to get really hyper, their music is always so energetic. Udo is getting old but his voice seems to be becoming younger! It sounded fantastic – I was really proud of them! They had special guests during their show, including Doro Pesch, and Lordi's lead singer along with previous members of U.D.O. I was so happy to see Doro get on stage. She sang "Dancing With an Angel". Andy Susemihl, U.D.O's past guitarist, Mathias Deih, the original guitarist, and Thomas Smuszynski, their past Bassist, came next and they all performed Animal House! It was really awesome to see past and original members of U.D.O perform together again, and I think I was really lucky to have witnessed that. Next up came Lordi's monster gear which I thought was superb! I really think U.D.O's set was so fun- perfect weather, perfect timing, perfect spot – it was all great!
——————————————————————–
The first day was over –well, kinda! We headed back to the camps and met up with some friends for some drunkin' fun! We decided to go meet our fellow Lebanese mates who were camping far far away, and that was NOT a good idea. I fell in puddles of mud 3 times, dragging down Ziad with me as I tried to hold on to him, as he dragged down Selim trying to hold on to him, too! It was so annoying but we laughed so hard because "in union we stand as they slide across the mud, in union we make our final fallllll" yes, we were getting ready to watch Overkil! The first band we watched on Friday the 3rd.  Sadly, the weather was horrible we missed some great bands like Opeth and Dimmu Borgir along with Aura Noir and Gehenna! It was devastating but at least we got to watch Hammerfall and InFlames.
We also met a very interesting man! *grin*


Such a shame! I was so bloody angry! We couldn't watch the full Overkill show because we were very late in getting to the stage since we were holding a lot of stuff for reasons I do not remember, so we had to go and put our things away if we wanted to get into the crowd and have fun. We did however make it just in time to watch them perform one of our favourite songs "In Union We Stand"  and we were so happy until we realized 2 songs afterwards that the show was over. OH THE HORROR! But I'll tell you, those 15 minutes were the greatest minutes in human history!!! Okay, well not that great, but you can imagine, specially since I have been dying to watch Overkill for some time now. I think they were magnificent and Bobby has such dreamy eyes you feel that he is staring at you at all times, such great connection with the crowd I haven't seen anyone do it like him!

Watching InFlames was Selim's idea, as they are his favourite band. Not much I could say
about them, since I am not really into them, but they are really groovy and bring lots of energy – I couldn't stop moving! I don't know any of their songs so I can't really give you details on how well they performed them, but as a band I have never concentrated on, they were pretty good! We lost Ziad as he went up to crowd surf, so I was worried and tensed, but Selim was still going wild just like everyone else! I think if I had known their songs better I would have had a much more enjoyable time watching them but I really wouldn't mind watching them again!

"Beginning emergency shut down in 5 seconds..4..3..2..1..0" BLAST!!!!! That was how their show started, I actually thought something was going on, foolish me! Everyone was clapping to "Heading The Call" and it was fantastic, the atmosphere of the crowd was raging! Hammerfall pulled off a really great show; some great power metal to kick start our excitement again after  MORE RAIN!
Alas, it was the last day. Saturday 4, August 2012. We woke up to the bright sun, which was quickly devoured by black clouds…but the Holy People of Wacken will not let it stand in their way! Off we marched to the Metal Market to go metal shopping, returned and packed all of our belongings and made sure everything would be ready for the next day of departure.
And the journey continued!

We headed off to watch the first band of the day, Gamma Ray, but the mud had dried up a little so it became sticky and difficult to walk! We were kinda late in getting to the stage so we had to push through, but we finally made it to the front row! I have to say, the most annoying thing was a girl literally screaming in my ear as she sang along to "Ride the Sky" but..oh my lordy lord..they were good! Kai Hansen, lead vocalist of Gamma Ray and founder of Helloween, has such an amazing voice it was amazing to listen to it live for 45 minutes!
We held up the Lebanese flag, and I saw him see it and smile..well that's probably in my imagination but I'd like to think it was real. And then they played "I Want Out" and I felt guilty for getting annoyed at that girl because I, too went NUTS! Everyone was actually going nuts! I WANT OUT I WANT OUT! To live my life and to be freeeeeeeeee! We sang so hard that our voices were gone! It's one of Ziad's favourite songs and I could see the joy in his face. Extraordinary performance, they rocked the house! I would definitely go see them again anytime, any day, anywhere!!!
Right after Gamma Ray, Napalm Death were playing on the next stage and we thought we'd check them out. A friend of mine had recommended them before, but I had never really gave much interest because I didn't enjoy them. To my surprise, they were really great live and I was happy to hear them play some good ol' Dead Kennedy! But they're not really my style, I wouldn't willingly go to any of their gigs. But I did go nuts because you know, the atmosphere was pretty intense! Haha and here's meeee:
I had watched the Scorpions in Lebanon the year before, and thought they were dull and boring and I wasn't planning on watching them again in Wacken but Ziad insisted so we went. And I'm glad we did because their performance at Wacken was so much better than that of Lebanon! It was truly spectacular, and I think that they had the biggest crowd of all the other bands. We crowd surfed to them around 5 times, and pushed our way through the mud after each crowd surf to go back to the front. It rained and poured and we didn't have any jackets, so we ended up going home sick.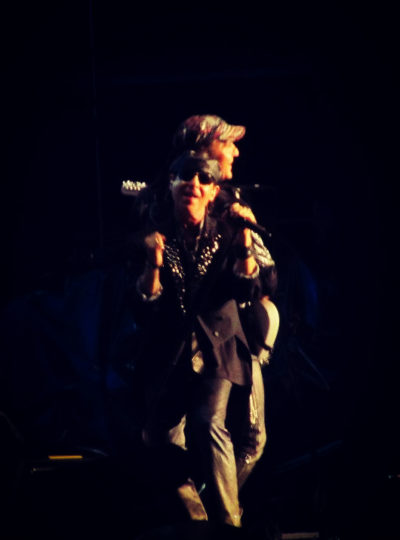 I have nothing more to say, I was drunk.  It's hard to go as press to Wacken and not be tempted into dwelling in its sin. We were there to cover the event, but we ended up being the most drunk!
Wacken is the most wonderful experience ever and I am glad I was able to be part of it this year.
We thank the Lebmetal crue so much for giving us this opportunity, and although we weren't there on official business, we had the pleasure to be the eyes and ears of Lebmetal when they were not able to be there.

Maya

Juan, Maya, Ziad

Ziad, Maroun, Selim
See you next year, RAIN OR SHINE!

————————————————————————————————————-