Groupies have been around since the beginning of time. A groupie – generally a young woman – is someone who regularly follows Rock bands in the hope of getting to know them. In short, she has sex with them.
In today's lesson, you – a beginner groupie – will learn how to seduce a guitarist. "Why a guitarist?" As a rule, all groupies start with guitarists, because there are a whole lot of them, which means less competition, which makes things less difficult and less dramatic.
The following are FIVE EASY STEPS to become a groupie
1- Show tits. Even though it sounds cliché, and even though most professional groupies consider it optional, we recommend you – since you're a beginner – to use this trick. Showing Tits, especially at the right time (Solo part), has proved to be effective throughout the years.
2- Now that you've done that, show your tits again.
3- Here comes the hard part: Eye contact while showing tits.
4-Yep… you're right! You know what to do.
5- By the end of the day, when the concert is over, you find your way to your guitarist and ask him if he'd like sleep with you. However, chances are that there will be others competing with you. In that case, show tits!
Of course, professional groupies don't always follow these steps. In fact, they rarely need these remarkable techniques because they're already so good at it. Each of the great ones has her own way of seducing Rock Musicians. Nonetheless, the results are the same. In time you'll have your own!
Anyway, Good luck!
Here are – My Personal Favorites – some of the greatest groupies in history.
Hit: Been with many and many and many… And, she's also Liv Tyler's mother!
Hit: The girl behind Eric Clapton's "Layla"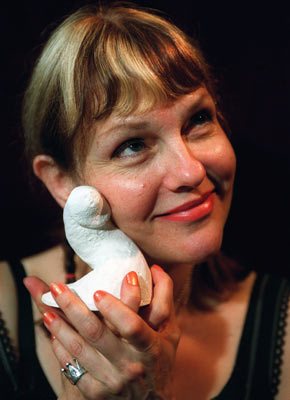 Hit: Makes plaster casts of famous rock musicians' penises!
Hit: The Groupie Godess
——————————————————————————————-
All right, Girls… I'll see you all soon.