As I stumbled upon some references in Metal music about "St. Vitus", I started wondering about the origin behind that name, especially because you don't see saints being mentioned often in Metal.
Before we get to that, it's known that Black Sabbath had a song on their 1972 album "Vol. 4" called "St. Vitus' Dance", which later inspired an American Doom Metal to adopt the name "Saint Vitus" (check a video of a song from the band's latest album "Lillie F-65" below).
There's also an Australian Gypsy/Deathcore band called The Barons Of Tang who referenced this saint on their 2010 EP "Knots & Tangles". Check "St. Vitus' Dance":
Saint Vitus – Patron Saint Of Entertainers
Saint Vitus is the patron saint of dancers and entertainers, and is part of the Fourteen Holy Helpers of the Roman Catholic Church, the "group of saints venerated together in Roman Catholicism because their intercession is believed to be particularly effective, especially against various diseases. This group of Nothelfer ("helpers in need") originated in the 14th century at first in the Rhineland, largely as a result of the epidemic (probably of bubonic plague) that became known as the Black Death" (from wikipedia).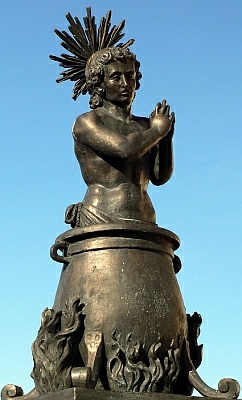 He was invoked against diseases like epilepsy, nervous disorders and St. Vitus' Dance (also called Sydenham's chorea), as well as to protect domestic animals.
So what do you think is the connection between this particular saint and Metal music? There are no general consensus on this matter (if you find any written articles on the subject, do enlighten us), so I'll go ahead and suggest some answers of my own:
– Being "a disease characterized by rapid, uncoordinated jerking movements affecting primarily the face, feet and hands" (from wikipedia), St. Vitus' Dance might referrer to the frenzy musicians and listeners alike experience when totally engulfed in a song's mood; these manifest through weird uncoordinated facial expressions which aren't bizarre in the entertainment world, especially in Rock / Metal music. Rapid jerking movements affecting the feet and hands are the most common form of expression when it comes to Rock / Metal, from moshpits, hardcore dancing, "air drums / guitars" and anything in between.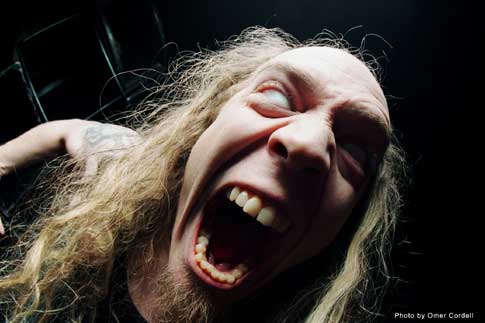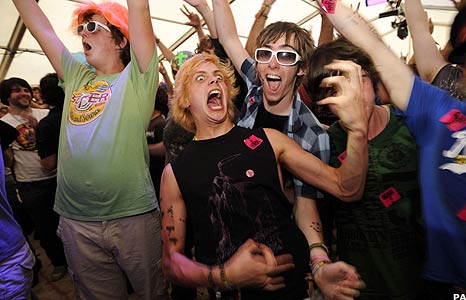 – Saint Vitus being a martyr who according to legend, wouldn't shake his faith when confronted by his pagan father, which would later result in his torture at a time when the Persecution of Christians was common in Europe. This point is important when tied to the psychology/philosophy that drives Rock / Metal music. The rebellious attitude, standing up for one's beliefs and not adhering to the norms of society (Christianity wasn't yet legalized by Constantine the Great at the time) are one of the central lyrical and cultural themes of Rock / Metal.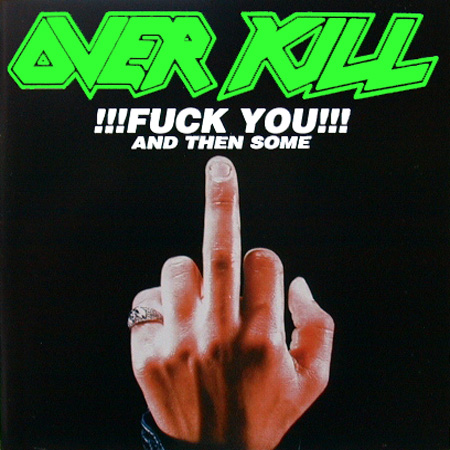 So here you have it, a quick informative overview of a weird religious reference in Rock / Metal music. Religion is one of many focus points in Metal's subculture, but there are plenty of other topics that are shaping up today's Rock / Metal movement, like Nature, Politics, Technology and Space among others!
Saint Vitus (the Saint) on Wikipedia
Saint Vitus (the Band) on Myspace