After the deconstruction of Tantra Kaslik (where HAIL! Live in Lebanon 2009 was held), and the transformation of 'La Cite' (another major local venue) into an amusement center, event organizers have been searching for new venues for big Metal events, and RockRing found that place when they hosted "HAIL! Live in Lebanon 2012" at Demco Steel – Quarantina, Beirut.
We arrived at 5:30 to setup the LebMetal.com stand and prepare ourselves for the big night, and I was surprised how huge was this venue; it can fit over a 1000 person easily, and the good thing is it's well ventilated because it's practically a semi-outdoor venue. Sound wise, the location was remote so pissing off the neighbors is not an option!
As to the organization, RockRing had everything covered, from the security to the food / beverages, sound / light and portable toilets. Their staff members were working hard to make sure everything was in order so that everyone would enjoy their time. Indeed, attendees started flooding in as early as 7 PM, and at 9 pm the place was almost packed!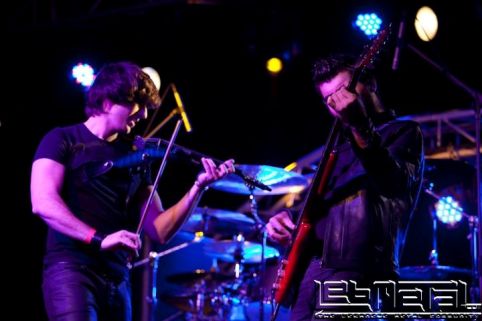 Stand-up comedian Nemer Abou Nassar hosted the event and warmed up the crowd with his usual sarcastic humor, picking on smartphones users, university students and everything in between, including Avo from opening band Episode whom he called Steve Vaiolin (Avo plays violin(s) in the band).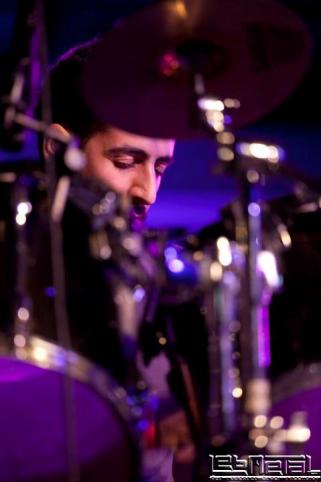 At 9:20 PM, "Episode" got on stage where they played 3 songs from their upcoming album due in Fall 2012. The songs featured so many interesting and experimental material, violin loops and lots of echo effects which helped create a good atmosphere which I really liked. The bassist especially caught my attention with his taping and bass lines, he's definitely the glue that holds this band together. Good luck for Episode, looking forward to that debut full length!
Last but certainly not least, HAIL! took over the stage at 10 PM and treated the hungry crowd with the best Heavy / Thrash Metal songs for bands like Metallica, Pantera, Slayer, Black Sabbath and Motorhead. With an electrifying performance that went on for 2 hours, HAIL! connected with the Lebanese crowd with singalongs, moshpits and even a Happy Birthday chant for band member Dave Linsk!
The sound was clearly heard in all concert areas while the band played more than 3 songs as "Encore" (they wished they can play more but they had a plane to catch). The band's only problem was the half-empty front-stage VIP area which pushed regular area attendees far from the stage.
First, I did not expect the location to be this perfect for a Metal concert, it's definitely the best place: there's significant parking space for the attendees and a special parking space for the staff and artists. There's also a huge area far from the stage for those who want to take a break from their mosh-pit wars / headbanging to grab a bite / drink and check out the stands, where we as LebMetal.com could actually hear ourselves talking to be able to explain to those who were interested about every album on our local merchandise stand. The major advantage of this event was the place!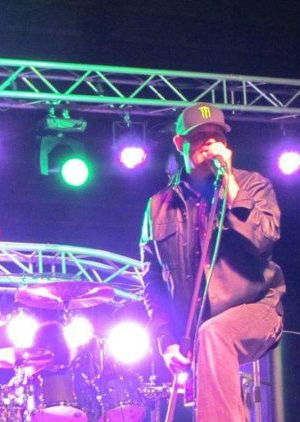 The organizing was very well done in general, the security was tight and it was amazing to see more smiles than frowns on people's faces, except on some tracks performed where frowning is necessary. The music surely got everyone excited and I think another HAIL! event will be asked for, even-though a large number of Metalheads are asking for "more", maybe a band from the Big Four, or perhaps "just" Opeth, again with the amazing "Episode" opening.
Opening band Episode had a bit of a rough time with the sound, which in my opinion sounded slightly damp and didn't give the band the ability to really engulf the crowd with their songs / episodes' moods. However, their material is really refreshing and they are set to release their first full album in Fall 2012, so I wish them the best of luck.
On the other hand, watching HAIL! for the second time after their recent 2009 show in Lebanon was somehow a new experience for everyone: the band's new lineup had only two members in common with 2009's lineup (Tim Ripper Owens and Paul Bostaph) and the event location Demco Steel was much better than 2009's Tantra venue.  However, some things didn't change, the most important of which is HAIL!'s playlist (view 2009's playlist HERE) which was a 'deja vu' for most attendees, except for those who were simply moshpiting over anything, regardless of the songs' tempos. However, the band performed well as expected and gave everyone a "Metal boost" for the entire 2 hour setlist.
It's evident that hosting HAIL! in Lebanon for the second time as well as including them on the Europe 2012 HAIL! tour tshirt is another big thumbs up for the credibility and potential of the Lebanese Metal scene, but as I noticed the reactions from several attendees, the 2009 HAIL! fever is no longer the same and everybody's definitely looking forward for the next big thing!
---
Check pictures from this event HERE and HERE (more pictures to come).