The Lebanese Bands Community brings you
For the 4th year in a row…
The Christmas Mission 2015
=a fundraising event for the SOS Children's Villages=
December 20th 2015 / 4 PM / Quadrangle, Hazmieh, Beirut, Lebanon
Tickets will be sold at The Quadrangle entrance on the SAME day for 25,000LL + One Drink (Your donations are included). No reservations, first arrived, first seated.
➢The target:
The SOS Children need:
Clothes, food supplies and home supplements
➢The Mission:
Task 1: The Gathering (event)
25 Lebanese bands will Rock For Life and raise funds!
on SUNDAY. DEC. 20 at The Quadrangle Hazmieh
Task 2: The shopping trip
All bands members will be buying the kids what they need
Task 3: The Visit to the SOS Village
All bands will be visiting the kids at the SOS Village to distribute the gifts
And we need YOUR SUPPORT so you can help us complete the mission!
Check out what happened last year: https://goo.gl/oeIOUo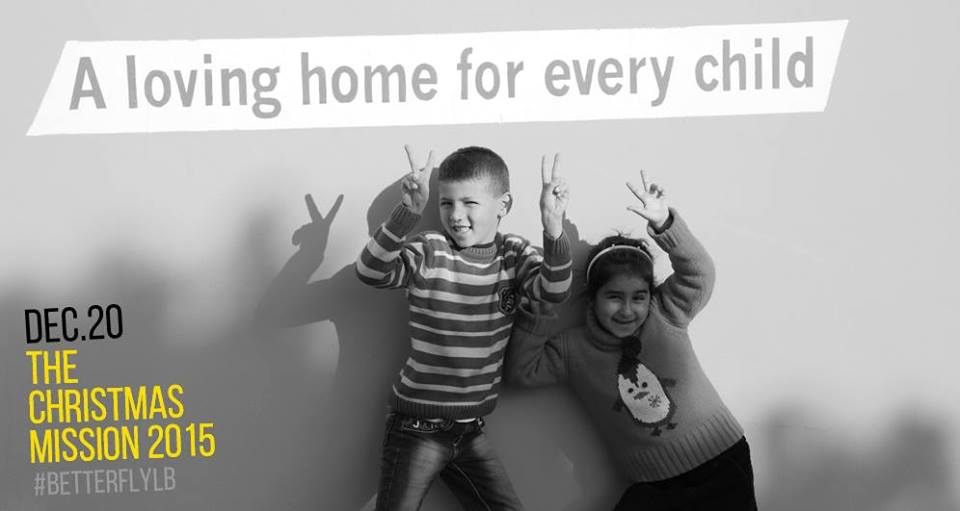 ➢Event Host: Randi J. Stephan
1) Ghiya El Asaad
2) The Sparks
3) Violent Peace
4) Cliff & Eric
5) Grey Groove
6) Risky Violet
7) Mgatherium
8) Generation Gap
9) Arabella
10) Zix
11) The Looney tunes
12) Days like these
13) Colorblind
14) Homesick
15) Maurice Semaan
16) Phenomy
17) Within Destruction
18) Blaakyum
19) Bored of Directors
20) The Butterfly
21) BandAge
22) Leakin' Engine
23) Mish 7ayala Band!! (Bach Music Institue)
24) Big Blue
25) Gad Nahas
➢Sponsored by:
– BACH Music Institute
– Rockring /www.rockringlb.com
– LebaneseBands
– Pixelie
– Instruments Garage
➢Supported by our yearly Guardian Angels:
Metal Bell Magazine www.metal-bell.com
➢Event Covered by:
– Pixelie
➢Photography Coverage:
– Dory Ziadeh
▬▬▬▬▬▬▬▬▬▬▬
➢For personal donations, transfer from outside and inside Lebanon / information / Questions Call:
HOTLINE 76 107 591
This event is organized by Better'fly in Collaboration with BandAge.