After last year's Nightwish appearance at Byblos International Festival (see our review here), Symphonic Metal giants Epica are confirmed to play in this year's festival on August 2nd 2014!
Update: we are attending this year's Epica gig at Byblos International Festival as press members!
So far no meet and greet or press conference has been confirmed by the organizers.
Here are the official event details
With over a decade of touring and six studio albums, Dutch symphonic Metal band Epica have established themselves as one of this genre's leading acts. Fusing operatic female vocals with Progressive and Gothic elements, they created a trademark sound and acquired a cult following in the process.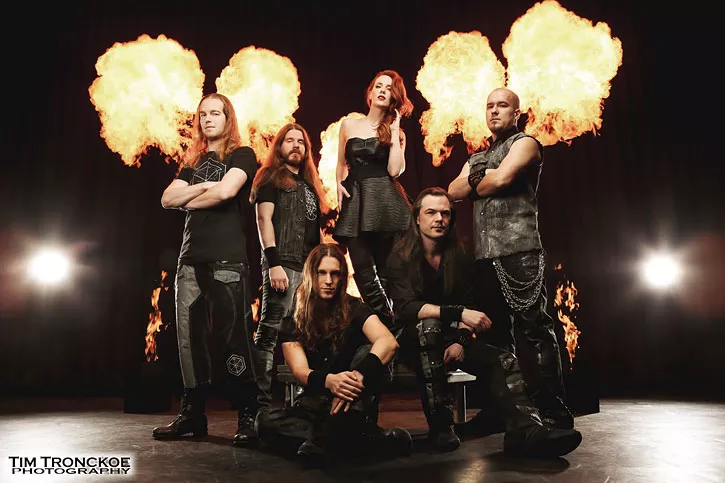 Renowned for their intense live shows, combining bombastic soundscapes and striking visuals, Epica's set at Byblos promises to be unforgettable.
—————————————————-
Concert starts at 8:30 PM
Doors open at 7 PM
—————————————————-

Standing: Regular 75 000 LBP, Golden Circle 120 000 LBP
Seated: 60 000 LBP, 90 000 LBP, 120 000 LBP
————————————————-
Tickets sold at Virgin Ticketing Box Office:
Downtown Beirut, ABC Achrafieh, ABC Dbayeh, Beirut Souks, Crowne Plaza Hamra, City Mall Dora, Dar el-Shimal Tripoli, Al Ittihad Bookshop Saïda, Hussam Bookshop Baakline and Byblos Venue.
Transportation from Beirut: Allô Taxi
Bus roundtrip tickets at 12 000 LBP available at Virgin Megastore.
For taxi services call 1213.