Saturday April 6th 2013 / 10:00 PM / Wing'z, Mansourieh Old Road
Something smells really nice. In Sanity Q has been cooking for you.
Nietzsche once alleged that "in individuals, insanity is rare; but in groups, parties, nations and epochs, it is the rule." But who cares? Potatoes or tomatoes, they're all edible, right?
In Sanity Q will be performing @ Wing'z, and you're all welcome to do the chicken dance. This Metal rocks and sometimes it's funky, and most certainly it'll make you happy. Now, clap your hands… a round of applause for The Last Band Standing Upside Down.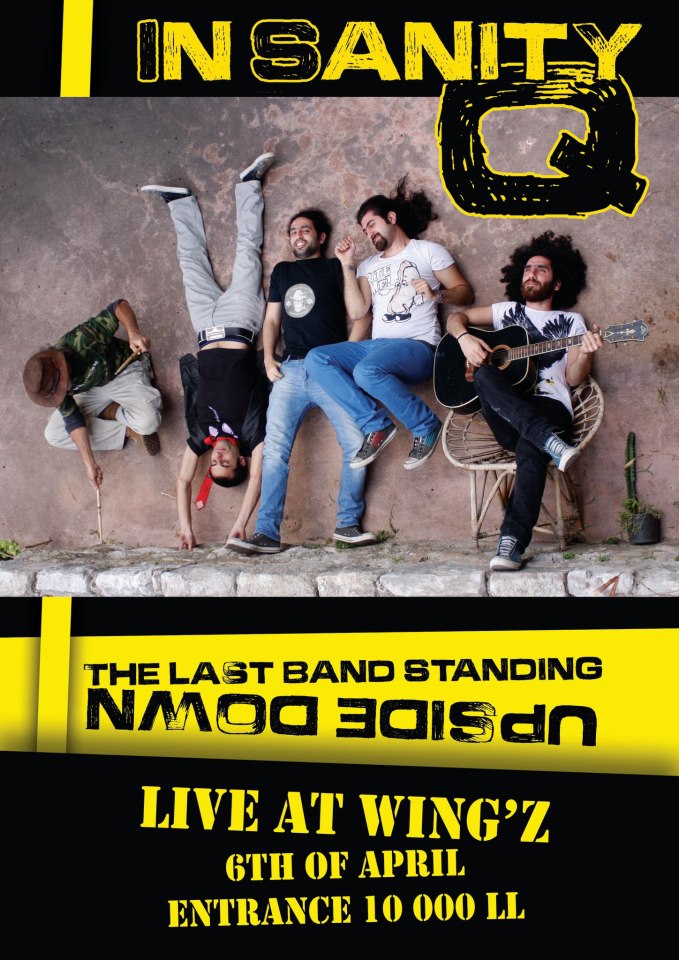 Note: Pets such as dragons and crocodiles are not allowed. Thank you.
https://www.facebook.com/pages/In-Sanity/251289261560148?ref=hl
Band Charge: 10.000 LP
Directions: Wing'z, Mansourieh Old Road (will be posting a map soon in the event page)
https://www.facebook.com/groups/106864116058402/?fref=ts
Event page on FB: http://www.facebook.com/events/173048639516088/?ref=22
See you there,
Peek-a-boo,
It's taboo.