Subterranean Masquerade is a band which makes its own blend and style of music, mixing Heavy Metal with harsh vocals, soft melodic parts of piano and ethnic instrumentation. The Great Bazaar is featured on Lebmetal's top releases of 2015.
This review, as the one for Caligula's Horse's Album "Bloom", will go through some of what makes this album a great album.
It opens with Early Morning Mantra which takes us back to the world of Subterranean Masquerade, a world of strange dreams and hallucinations. This album is a mixture of the band's signature sound of extremely melodic and diverse with a more ethnic sound. It has Middle Eastern sounds of ancient days.
Reliving the Feeling has a perfectly blended Jazz line while we travel in the Great Bazaar. The beat just keeps on rolling and sticks in your mind to become the clock of your thoughts. Main songwriter Tomer Pink nits a complicated mesh of musical wonder.
Tour Diary is as symphonic as a track can gets with a big opening of strings and a key line that flows along the track. Keeping it Heavy at the same time – rhythm guitars load it with heavy chords as drum lines run with a bass mix to make the sound BIG. Mid track, the beat moves to a Prog-ier form and the vocals mix in chorus with small time shifts. You are now deep in the dream, longing to find the way back home… only the guitar solo will lead you to fulfill the longing.
Nigen is a shorter track with the most ethnic sound fused in wind instruments; it is Jazzy and builds up to a different form. This track has a signature beat along the perfect melody. A heavy use of cymbals keeping it much brassy. The guitars sit in the background and watch the drum and bass band jamming.
Do not let Blanket of Longing fool you to think that it is a ballad; it starts off like that, but seconds later you are immersed in a faster driven jungle of notes, again symphonic and loud. This track is lyrically a transition track, and it also has a great sing-along chorus:
"I just can't cry anymore So far from home "
Mid-track, there's a key line that jumps into double-bass driven Metal with growls, do not be surprised, it is a smooth transition.
Specter is one of my favorite tracks on this album: it tells the story of a cruel ruler, sounding Arabic, Middle Eastern. "The majesty the king of kings conquered the big blue sea… people of that land enslaved… legends says of butterflies born without wings. His name cannot be written…". This track sounds a bit like Orphaned Land music, and it is no wonder, Kobi Fahri from Orphaned land is singing on the next track of this album.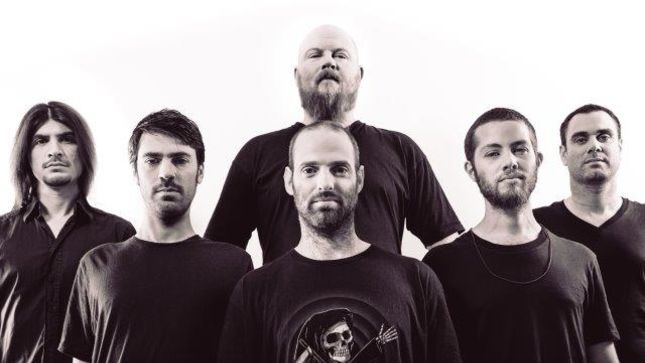 Father and Son is the closing track, I wonder why so many tracks of deep emotions start with the sound of waves coming and going on the shores of despair. The lyrics here are the best closure, as an explanation to those strange dreams. The final trip awakes into the subconscious, the final honest message. The track is calm at first, melodic in a strange way blended with harsh vocals but does not have much in common with Doom Metal. Later it jumps back to faster double-bass but a slow progression of melody sounding like old Lacrimas Profundere. It is the longest track (9:06) on the album. After 5 minutes into the music, the whole thing shifts to something else, something from 60s and 70s Rock, and then returns to the signature of Subterranean Masquerade with a large chorus closing.
Links
Official website http://www.submasq.net
Official Facebook https://fb.com/Submasq
The Great Bazaar on Bandcamp https://submasq.bandcamp.com/album/the-great-bazaar